Service Catalog
Business demands are pushing IT to the limit, so IT needs to find better ways to meet that demand. Our service catalog will help you manage service demand by empowering end users to log their own service requests via an automated web portal.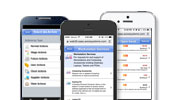 Rich Mobile Apps
Our mobile ITSM apps keep your business people, field engineers and IT managers connected to your ITSM hub when they're on the move. The intuitive interface will empower your workforce, facilitate seamless communication, and drive greater productivity.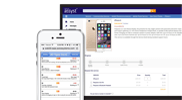 Self-service
IT is under increasing pressure to cut operational IT costs and to improve the quality of support – in short, to "do more with less". With the assystNET self-service portal you can divert traffic from the service desk to a more cost-effective and efficient automated digital channel.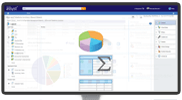 Reporting Wizard
Our embedded reporting tool makes it easy for non-technical people to generate and share powerful, actionable insights that drive continual service improvement and communicate the value of IT to the business.
Trusted Globally



Start the trial today and see how you can make your IT more efficient
© Axios 2017. All rights reserved
With assyst you can deliver services that really perform for the business.
Our easy to use, out of the box IT Service Management solution, assyst, helps you design, deploy, manage and optimize your processes, assets, services and support channels in one solution.
Test Drive assyst - ITSM & ITOM Solution
30 day instant SaaS trial